In this section...
Y6 Transition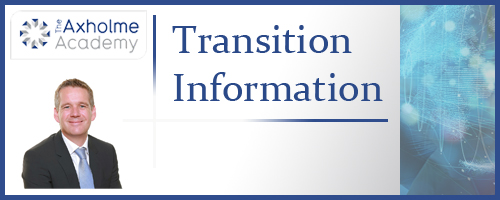 Welcome to The Axholme Academy.
We hope you enjoy your virtual visit.
SAVE THE DATE: Open Evening: Wednesday 22nd September 2021: 6.30 pm
Keep watching for further details which will be updated in September - any enquiries please email eleigh@theaxholmeacademy.com (Head of Year 7)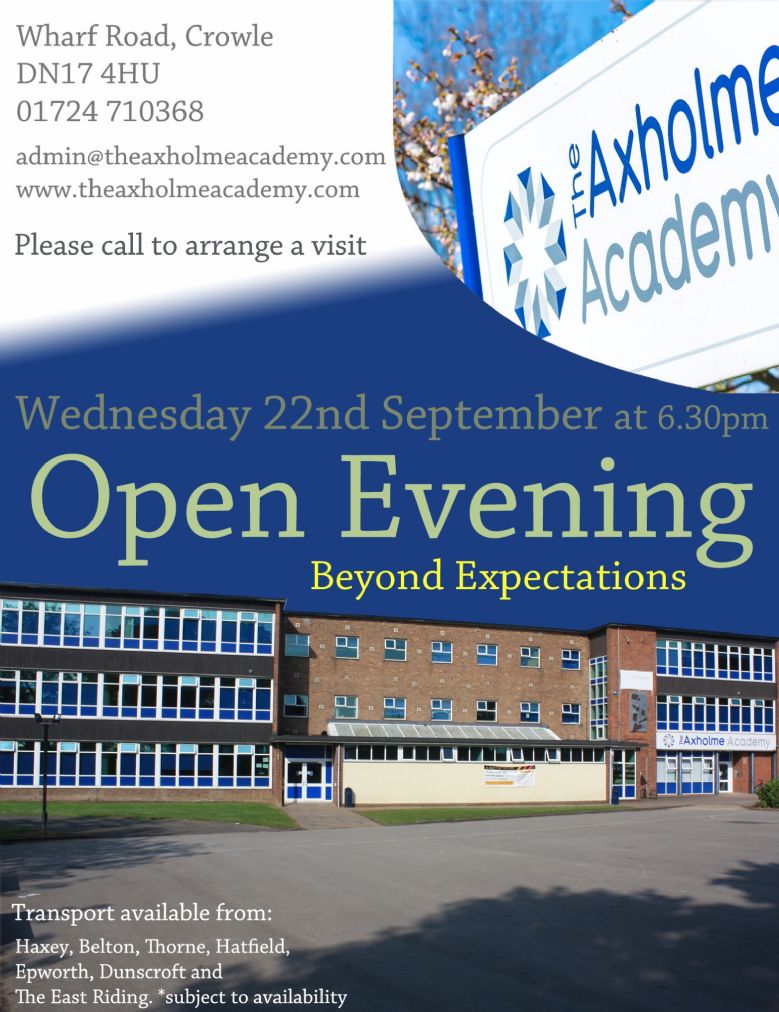 May 2021 - Year 6 welcome from Mr. Keogh (Principal) and Miss Leigh (Head of year 7)​
Welcome and introduction from Mr. Keogh (Principal)- Views from the Students
The Axholme Academy Subject presentations
Year 6 Transition - Frequently Asked Questions, Virtual Tour ..........
Welcome to the 'Year 6 Transition - 2021 Intake' section of The Axholme Academy website. Transition will look very different this year but we want to make it as smooth as possible for you and to help with any queries or worries you may have. We will continually update this section of our website. If you have any questions that have not currently been addressed in our 'Frequently Asked Questions' section below then please feel free to contact Miss Leigh at eleigh@theaxholmeacademy.com
Miss Leigh (Head of Year 7)
Answers to our frequently asked questions can be found here
Please click here for the SEN section on our website
Click below to join us on a virtual tour of The Axholme Academy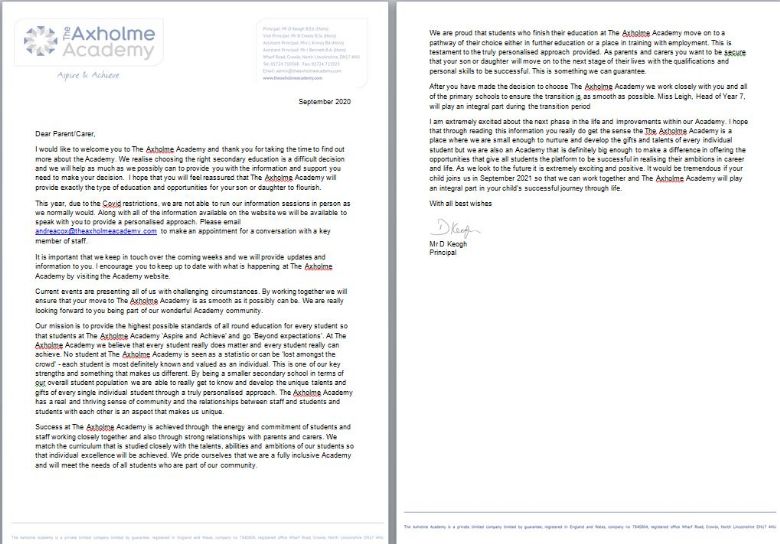 Click here to read Welcome letter 2021