Independent Learning
We highly recommend using BBC Bitesize as a revision tool. As well as the standard Bitesize resources, please check out:
Bitesize Revision app for Android & iPhone containing flashcards and quizzes for all GCSEs
Bitesize Revision app also contains exam and revision skills flashcards
The Mind Set: Twelve short films and infographics, they offer advice on a range of topics, including getting started with revision, seeking support, keeping motivated, and maintaining self-confidence.
Independent Learning Tasks
Independent Learning Tasks (ILTs) are designed to support retention of learning and help develop students' independent learning skills. Students are expected to spend 20-30 mins of focussed time per ILT and are set a maximum of:
1 x ILT per week in English, Maths and Science and 1 x ILT per fortnight in other subjects in Key Stage 3

1 x ILT per week in English, Maths, Science and option subjects in Key Stage 4

Recognition & Rewards
Students submitting ILTs by the published deadline and to standard are issued an ILT StAR
Students who go Beyond Expectations (eg early submission, submit additional 6Rs work) are issued a Triple ILT StAR
The 10 students in each year group with the most ILT StARs receive subsidised end of year trips or Y11 prom ticket
Support
The Learning Zone is open daily during lunchtime for students choosing to complete ILTs during the school day.
Students who don't complete ILTs to standard are issued A1 or A2 codes (A1 for partially incomplete work, A2 for less than 50% of the task submitted). Students issued with an ILT A2 code must attend our lunchtime Room 4 Improvement to complete ILTs under supervision.
Study Skills Guides
Modern GCSE and vocational qualifications require students to perform well in formal examinations. In order to do this, students must learn how to study and revise effectively. We support students to do this in a number of ways. Many of the strategies endorsed by the academy are explained within the following workbooks:
​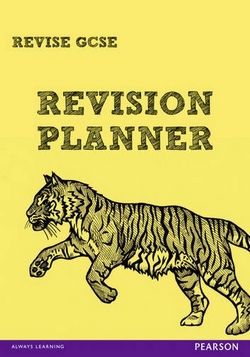 ​
During Key Stage 4, the academy provides students in reciept of Pupil Premium funding with copies of these workbooks. If your child is not eligible for Pupil Premium funding, they can be purchased from the academy at less than 1/2 the RRP. Stock is kept in school and purchases can be made via the academy reception.
Files are made available on this page that have been designed to assist students with their exam preparation. Please see the links below for more information.
Please follow the calendar link at the top of this page to see dates of any forthcoming mock or external exams.