In this section...
Student Rewards
Students are rewarded using Student Achievement Rewards (StARs) as outlined below:
1. StAR points – these are awarded to students for going beyond our expectations and for students going out of their comfort zone. StARs are also awarded for making a positive contribution towards the academy.
2. Triple, Super & Mega StARs – these are worth 3, 10 and 20 StARs respectively and are awarded to students for significant achievements.
StARs are logged by teachers and accumulate to earn certificates, badges and vouchers. See our rewards ladder below to see how these are awarded.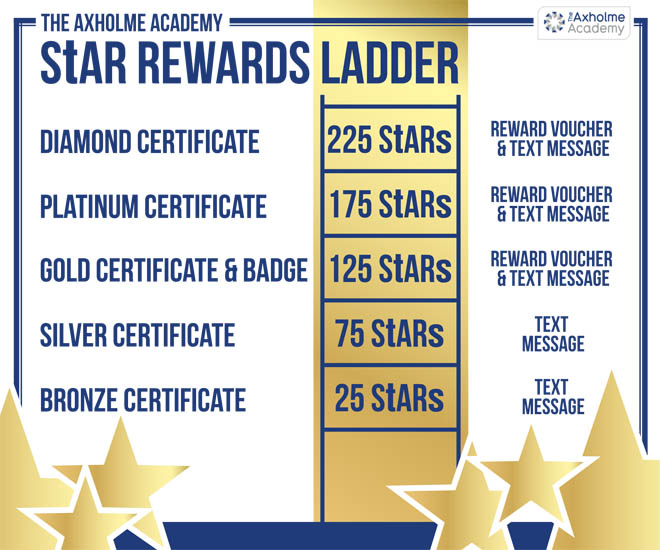 Student and tutor group achievements are recognised and celebrated during assemblies on weekly, ½ termly, termly and annual bases. These achievements are recognised with tutor group trophies, activity afternoons, lucky dips and Super & Mega StARs.
Once a StAR has been awarded by a member of staff, this can be viewed by parents and carers using the SIMs Parent App (parent app page). Students, parents and carers also receive weekly emails notifying them of the latest certificate achieved and how far a student is from earning the next certificate.