School Uniform
Black blazer embroidered with Academy Logo on pocket. Worn at all times around campus except when the whole Academy is directed by the Principal in hot weather.
White blouse or shirt with collar (Long or short-sleeved)
Clip on Academy tie/ Alternative ties may be worn for KS4 ILP
Graduates / Prefects as directed.
Plain black, loose fitting, formal school trousers (zipped pockets are not permitted). Ankles must specifically be loose in fit.
Plain, strong, sensible black shoes (no boots or trainers)
Black socks
or
Standard Academy blue plaid skirt worn at knee length
Black or nude plain tights, black or white ankle socks or bare legs
For further information please review TAA Ready to Learn: Behaviour & Rewards Policy in About Us - Policies.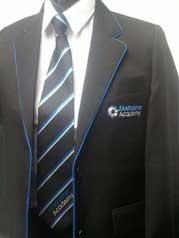 Optional items
Only Academy Jumper or cardigan with logo and royal blue stripe to be worn under the blazer
Plain black belt
NO HOODIES / FASHION ITEMS TO BE WORN WITH UNIFORM
PE KIT
Essential items:
The Axholme Academy black/white polo shirt (2017/18 black/blue polo no longer allowed).

The Axholme Academy black shorts.

Black football socks.

Trainers (no pumps such as vans/converse etc).
Additional items to accompany our PE kit:
The Axholme Academy black sweatshirt.

The Axholme Academy black/white 1/4 zip jumper.

The Axholme Academy raincoat.

Football boots (moulded rubber studs).

Tracksuit bottoms = not part of our PE kit.

Leggings/skins* = not part of our PE kit.
* except in very cold weather at your Physical Education teacher's discretion.
Optional Items:
The Axholme Academy rain jacket.
Hair
No extreme styles or colours (natural colours only) - avoid entirely: Shaved haircuts (inc. mid & high fades), undercuts, shaven lines / shapes and two tone colours. Please be aware that each of these styles are deemed extreme and we politely request that students do not wear these hairstyles during term time.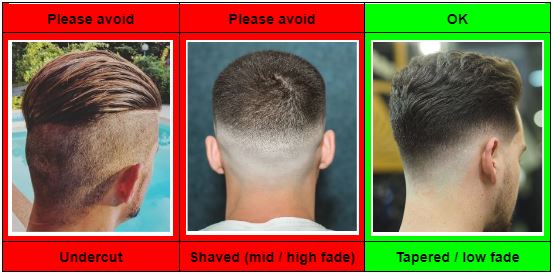 Please contact the school beforehand if you are in any doubt as to whether a particular hairstyle is deemed extreme or hair colour is deemed unnatural.

Students found to have an extreme hairstyle or unnatural colour will spend time in the Reflection room until a timeframe for resolving the matter is agreed with parents/carers. Failure to reach a resolution within a reasonable timeframe may result in a lengthy period of time spent in the Reflection room.

We don't allow hats, caps, bandanas or sweatbands except woolly, warm hats for sake of warmth on the journey on cold days. We don't allow hoods up onsite or coats worn inside except at the discretion of the Principal.
Make Up
No make up, nail varnish or false nails are allowed for Key Stage 3 students. KS4 students can wear cover-up, foundation, mascara and/or blusher but no nail varnish and no false nails.
*** Fake tan and false eyelashes are entirely not allowed in both Key Stages. ***
Jewellery
Jewellery is considered to be unsuitable for school and the school does not accept any responsibility for any such items, including watches etc. However, the following may be worn:
One pair of round gold or silver plain studs, one per ear lobe;
Digital, analogue or smart watches - Smart watches can be worn but must not be used to interact with a mobile device in school.
All jewellery must be removed for activity lessons;
Students found to be wearing any prohibited item will be requested to remove the item(s).
Jewellery will be confiscated and returned at the end of the school day once per term.
Jewellery will be kept for 2 weeks or returned to a parent/carer if any item is confiscated again during that term.
Students refusing to hand over an item of jewellery will be placed in Reflection until it has been handed over.
Note - Members of the pastoral or senior leadership teams can give a discretionary school day to resolve a uniform issue before consequences apply. This will not apply if an item of uniform is listed as a non-negotiable.
Uniform Suppliers
Uniform Direct
You can order direct from them.
The website for our school uniform is :
Tel: +44(0)1522 510016
Email: customerservices@uniform-direct.com
Website : https://www.uniform-direct.com/cgi-bin/mf000001.pl?ACTION=SHOWFORM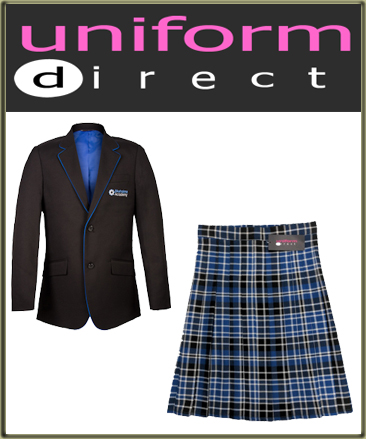 Media & Mgmt Printing & Embroidery
PE kit supplied by Media & Mgmt Printing & Embroidery
Tel: +44 1302 364144
Email: designbox@mediamgmt.co.uk
Website: https://mgmt-print.co.uk/
Facebook https://www.facebook.com/mediamgmtprintingembroidery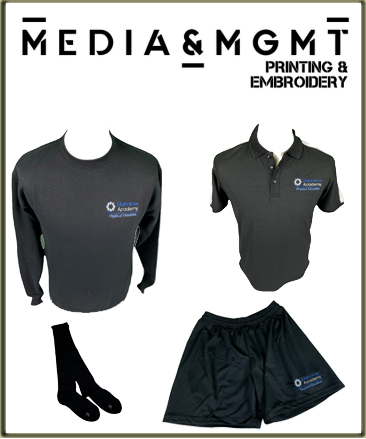 Acceptable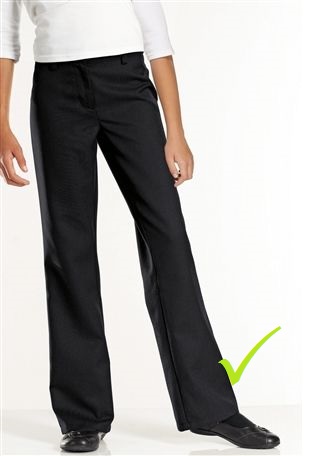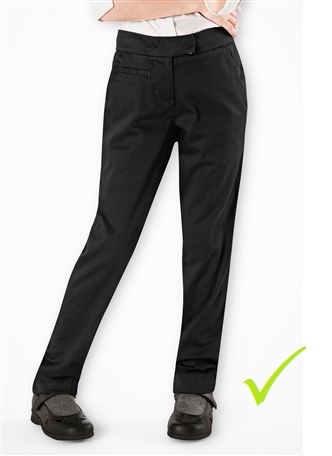 Unacceptable