'School Food Showdown'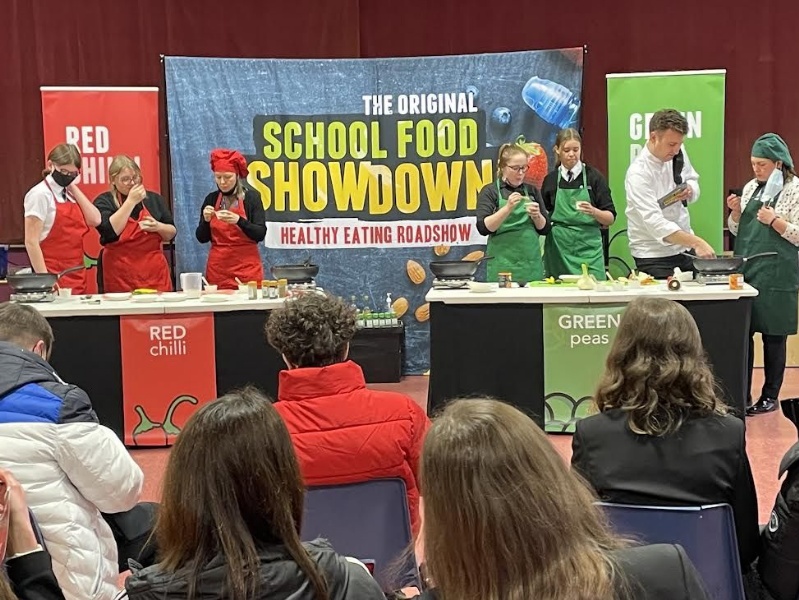 Budding chefs in year 10 were treated to the 'School Food Showdown' healthy eating roadshow this morning. In a very entertaining 'Ready Steady Cook' style format, the Red Chilli's and Green Peas went head to head in a live cooking competition.
During a highly interactive session, students and teachers were challenged to cook the best healthy, balanced meal using fresh ingredients, whilst those in the audience adopted the roles of Food Critics, Tasters, and Judges!
Students also discussed why it is important to eat a healthy breakfast every day, the main food groups and how to build a healthy balanced meal.
The Red Chilli's team led by Mrs Brennan, secured a narrow victory over the Green Peas Asian inspired Stir Fry, with their tasty Lentil and Vegetable Curry!
A fun and very informative morning! Well done to everyone, especially Mrs Brennan, Mrs McVeigh and their fantastic team of chefs!