Want to make a positive difference to the education of children and young people in your community?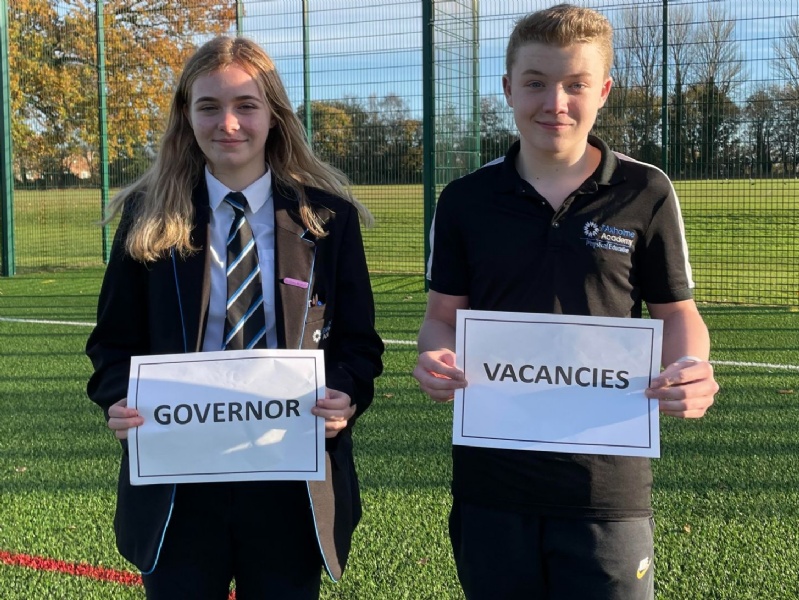 Become a School Governor - Recruiting now - Deadline Friday 03 December 2021
*** 2 Parent and 2 Community Governor vacancies***
Who should apply?
Those with a commitment to supporting and developing The Axholme Academy for the benefit of
our students.
What skills and experience are required?
Our strong Governing Body is a team made up of individuals with a diverse range of skills,
knowledge and experience. No one governor possesses all the necessary skills!
Governors will ideally have some generic skills and local knowledge. You may also have specialist
knowledge in a particular field. Knowledge and experience of Careers, Finance and Accounting,
and Special Educational Needs and Disabilities would be highly desirable.
Generic skills, knowledge and experience; experience of governance, strategic planning, self-evaluation, data analysis, chairing, leadership, communications, ability to influence, and handling complaints, grievances and appeals
Local knowledge; of the school, local community, parent's perspective, and local and regional economy and business
Specialist knowledge; facilities management, human resource management, education, teaching and training, procurement, work placements and career planning, and safeguarding.
How many vacancies are available?
We have 2 Parent Governor and 2 Community Governor vacancies. Deadline Fri 03 December 2021.
Am I eligible to be a Parent Governor?
If you have a child registered at the school (as defined by The Children Act 1989) then you are
eligible to be a Parent Governor.
There are some exemptions where parents would be disqualified, e.g., if you are an elected member
of the local education authority or have been paid to work at the school for more than 500 hours in
any 12-month period commencing on 1 August and finishing on 31 July. This does not however
prevent an eligible parent from nominating or voting in the process.
In the rare event of more applicants than vacancies, a ballot of Academy parents will take place.
EACH parent has one ballot paper irrespective of the number of children at the school and may vote
for up to the number of parent governors to be elected.
Am I eligible to be a Community Governor?
A Community Governor must live or work in the community served by the academy or be a person
who, in the opinion of the governing body, is committed to the government and success of the
Academy.
Applications for Community Governors are considered and agreed by the Governing Body.
What is the role of a Governor?
The Governing Board has 3 core functions:
Ensuring clarity of vision, ethos and strategic direction
Holding executive leaders to account for the educational performance of the organisation and its pupils, and the effective and efficient performance management of staff
Overseeing the financial performance of the organisation and making sure its money is well spent.
Governors and senior leaders use a robust framework to set the strategic direction for their school
including improvement priorities, and then monitor progress against the strategic vision.
How do I access further information?
Contact us at ddacosta@theaxholmeacademy.com or telephone the Academy on 01724 710368 and
a member of the Governing Board will ring you back.
How do I apply?
Please complete the relevant application form and send into the school or forward to
sleggott@theaxholmeacademy.com no later than Friday 03 December 2021. If you are eligible as
both a Parent and a Community Governor then please complete the Parent Governor application
only stating you wish to be considered for both roles.