North Lincolnshire Council Youth Elections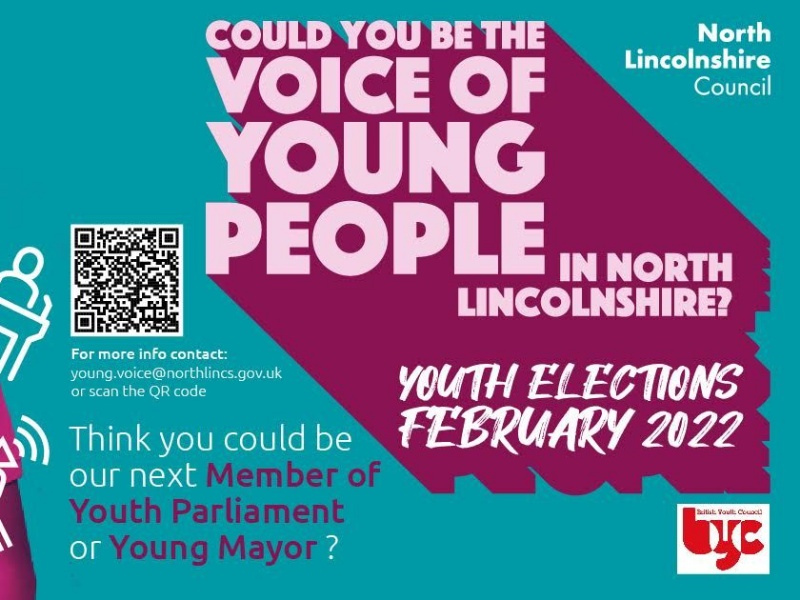 Would you like to help promote the views of young people in your local area? North Lincolnshire Council have launched their search for potential youth election candidates.
UK Youth Parliament (UKYP) is a youth organisation managed by the British Youth Council. It is run by young people for young people and gives the opportunity to be involved in a democratic process at a regional (Yorkshire and Humber) and a national level.
UKYP gives young people the chance to have a say on issues that affect them and to be listened to by local and national government.
UKYP is a non-political organisation. It doesn't represent any political party.
Formed in 2000, UKYP is made up of over 600 MYPs.
MYPs from across Yorkshire and Humber meet up for an annual residential induction weekend, and also a further four conventions throughout the year.
UKYP also holds an Annual Sitting which all elected MYPs are supported to attend.
Since 2009 (with the exception of 2020 /2021 due to pandemic restrictions), UKYP has held annual televised debates in the House of Commons.
More information can be found on the following websites:
https://www.byc.org.uk/uk/uk-youth-parliament
https://www.northlincs.gov.uk/people.../youth-council/...