Author Visit - Sarah Hagger-Holt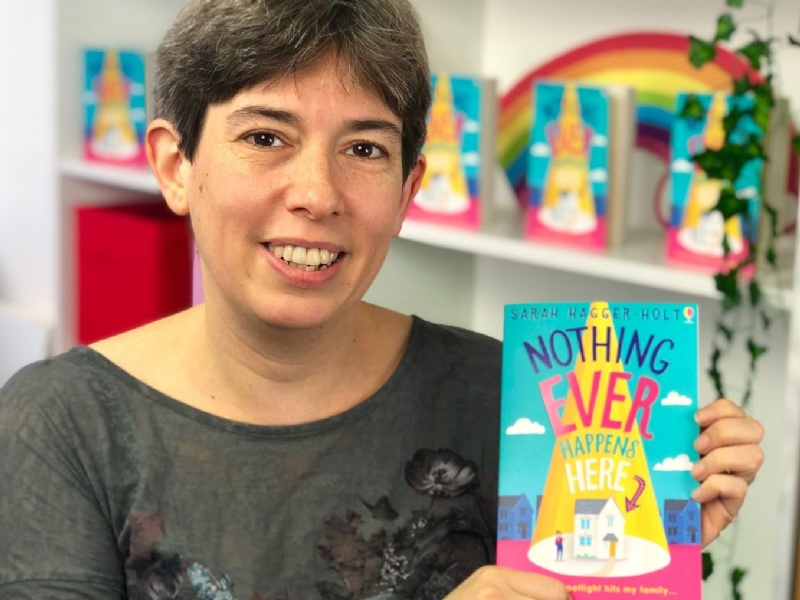 October saw The Axholme Academy welcome Sarah Hagger-Holt to raise awareness about the LGBTQ+ community amongst our Year 7 students.
Sarah initiated her speech with an introduction to LGBTQ+ terminology and history using thought-provoking questions. Pupils found her approach interesting enough to participate and have a guess if they were not sure of the right answers. Sarah also introduced her books Nothing Ever Happens Here and Proud of Me, which some pupils bought at the end of her visit. Sarah kindly signed each one of the books.
Pupils were asked if they enjoyed the author's visit, if they felt that they learned something new and if they think that writing books or articles can help them reach more people. They reported that they found Sarah's visit very interesting, they understand how important it is to treat everyone with the same respect and some are considering becoming writers once they reach adulthood.
Some comments written by our pupils are below:
"(I think that) you should be nice to people even if they are different to you."
"(The visit) was exciting and we read a bit of the book."
"Yes, writing can help you speak and help you to share your ideas and imagination, with so many different people."
"(Writing books/articles can help you) because you get to know more writing skills and use them."
"(I learned something new) because it made you realise about different people."
"(Through writing) you could reach out to more people and help you be in more contact with other people."
We thank Sarah for her visit and welcome further collaboration with the North Lincolnshire Library service and the Arts Council that enabled us to host this author visit.
Written by: Ana Maria Deciov