In this section...
Target Setting & Progress Tracking
How are targets set for my child?
KS2 SATS Levels

KS2 SATS Scaled Scores

End of KS4 Target Grades

6b/a
118 to 120
9
5a/6c
112 to 117
8
5c/b
106 to 111
7
4a
101 to 105
6
4c/b
97 to 100
5
3a
93 to 96
4
3c/b
85 to 92
3
2a/b
81 to 84
2
2c
80
1

Table 1: Converting KS2 Prior Attainment to Year 11 targets
All students are given aspirational target grades to aim for in every subject. Targets in most subjects are based on year 6 SATS results (KS2) and converted to a target grade for students to achieve by the end of year 11 (KS4) as shown in table 1.
In Art, Music and Games we conduct a baseline assessment early in Year 7 and use this to determine target grades using the same approach described above.
When should my child achieve their targets?
All students are set end of Year 11 target grades as shown in table 1. Setting end of Year 11 targets for all year groups means that targets are more accurate, KS3 to KS4 transition is smoother and targets remain the same from one year to the next.
How is my child's work assessed?
Teachers assess students continually during lessons to establish what they have learned. Additionally, students' work is assessed each term to produce a working at grade for each subject.
How do I know if my child is on target?
Teachers use flightpaths to identify the grade a student is expected to be working at each term. Teachers compare a student's working at grade to their expected grade to determine whether the student is on track to achieve their targets.
During KS3 the following tracking grades are reported to parents and carers each term:
R = Reaching
A = Almost
G = Got It
B = Beyond
Our tracking grades are illustrated below: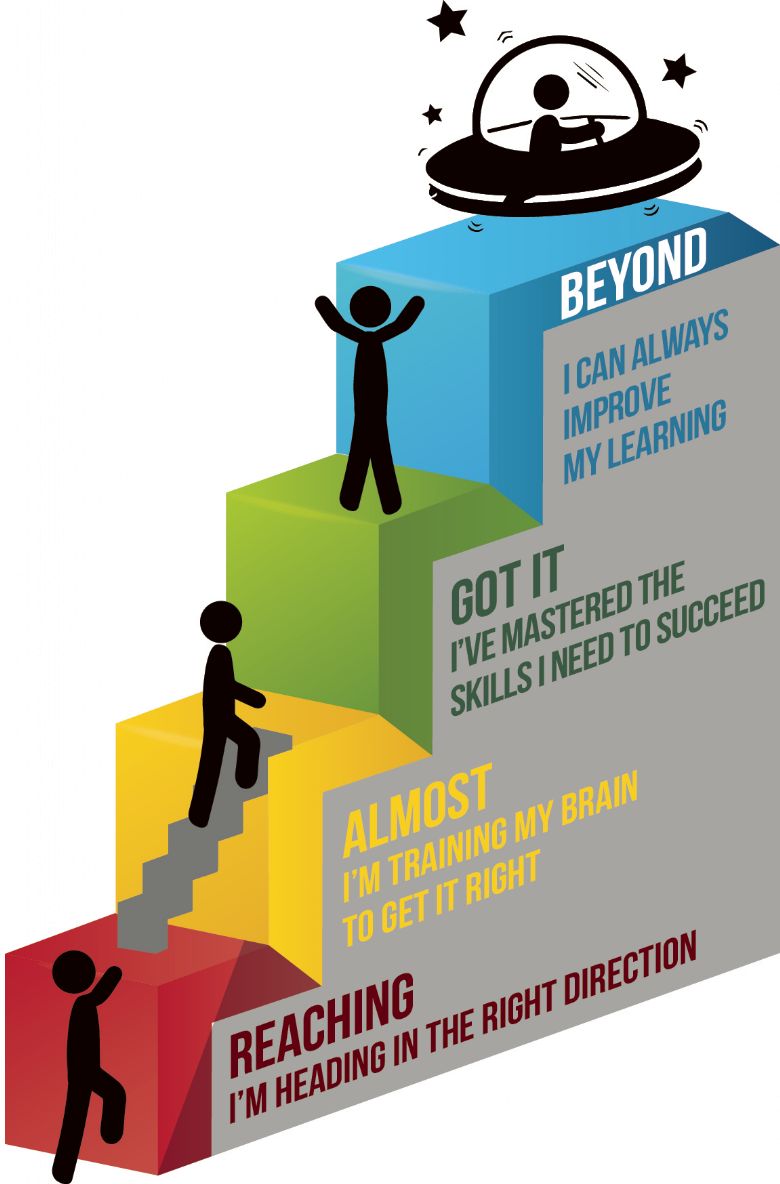 During KS4 we report working at grades and expected grades to show whether students are on track.
Tracking grades are also recorded in progress trackers held in exercise books. The example below shows a student working below their expected grade in the Autumn, almost in line with expectations in the Spring and working in line with expectations in the Summer.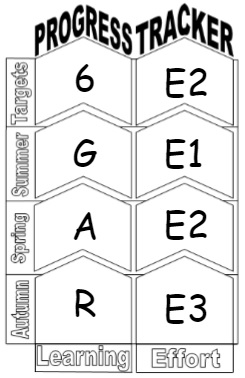 All grades are made available to students for mentoring and are also reported to parents at the beginning of each term.
What happens if my child is underachieving?
The best way for any student to achieve their potential is to put maximum effort into lessons. When tracking shows that a student is at risk of underachieving, we address this using a range of strategies in addition to normal timetabled lessons, including:
• Assertive mentoring
• Individual and small group tuition during Period 7
• 1:3 tuition
• Breakfast clubs
• Literacy support
• Literacy & Numeracy catch-up
What do I do if I have any concerns about my child's progress?
If you are concerned about how your child is achieving in a subject, please don't hesitate to contact the relevant subject teacher. If you have a general concern about your child's achievement, please contact their form tutor. Teachers and tutors can be contacted directly by email (FirstInitialSurname@theaxholmeacademy.com) or via reception on
admin@theaxholmeacademy.com
or 01724 710368.