In this section...
Student Reward Portal
We have recently reviewed and updated our rewards process. Our new arrangements consist of Student Achievement Rewards (StARs) and PARS points as outlined below:
1. StAR stickers – these are awarded to students for exceeding our expectations during lessons. Examples of how students can achieve this are:
a. Producing outstanding work
b. Making outstanding effort
c. Supporting other students in their learning
d. Excellent use of independent learning techniques
When a student receives a StAR sticker they are responsible for banking them on their online account via our rewards website
Once banked, StARs can be collected until they have enough to claim a desired reward. Examples of rewards available are:
Early Dinner Pass
Bacon Sandwich
High Street Shop Vouchers
Xbox Points
iTunes Vouchers
Year 11 Prom Tickets
Once a reward is claimed via our school shop, the corresponding numbers of StARs are debited from students' accounts. Students can also check their StAR balance online at any time.
2. PARS points – students receive a PARS point each time they are registered present in a lesson. If a student fails to meet our expectations, they will lose the point for that lesson. If they continue to fall short of our expectations, they will lose further points until they are eventually removed from the lesson.
If a student achieves 100% attendance and continually meets our expectations for a full week, they will keep all 30 points. At the end of each week, students' PARS points are totalled and:
Reported home via stickers in student planners
Inform celebrations in assemblies
Rewarded each term by certificates, rewards trips and StAR stickers
We are confident these new arrangements provide opportunities for all students to be recognised and rewarded for their effort and achievement during lessons. We will continue to monitor and review this process to ensure it is valued by students and has a positive impact on students learning and progress.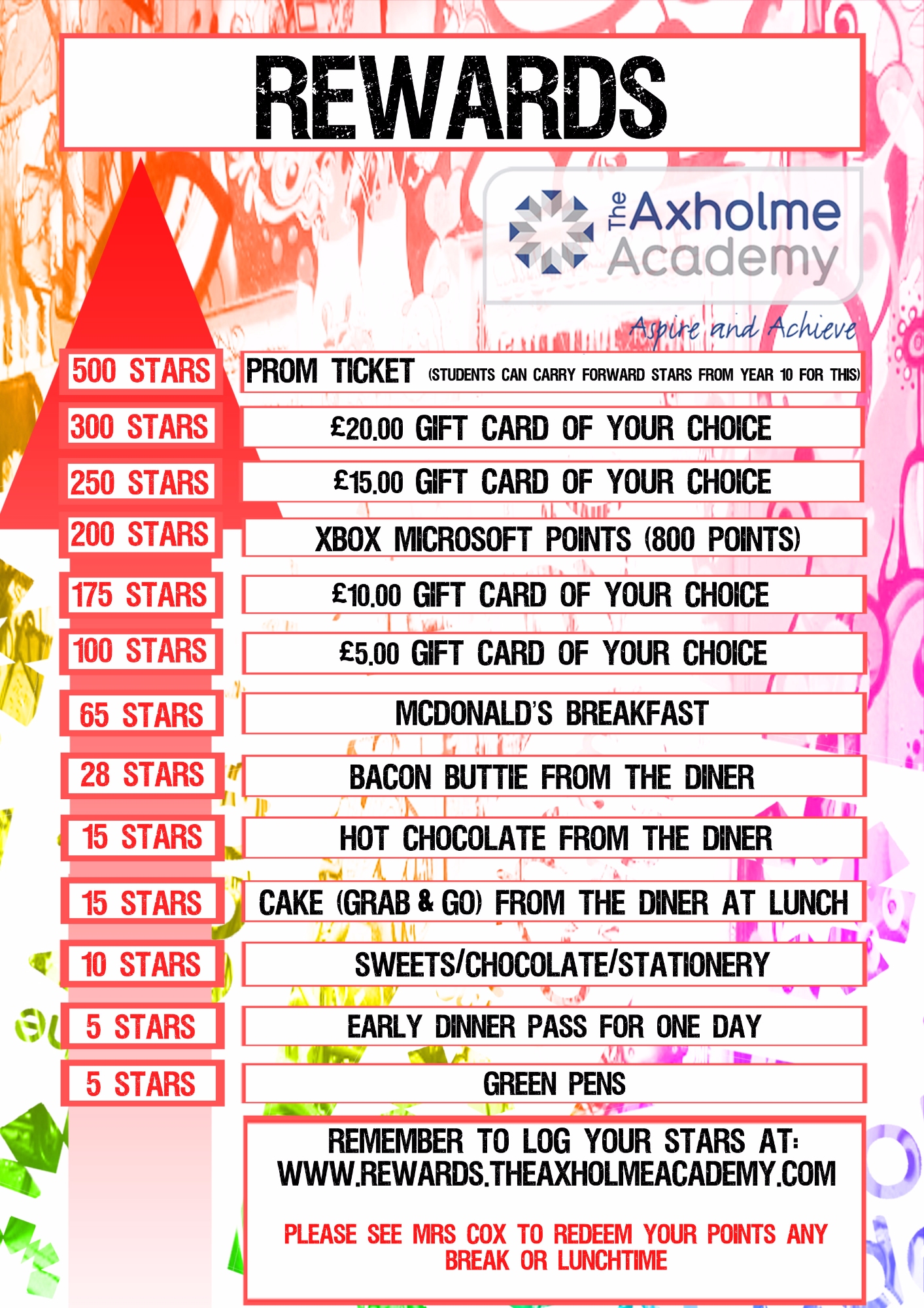 Behaviour and Learning Policy